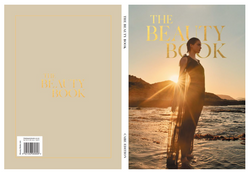 The Beauty Book – The Care Edition
We accept:  
DESCRIPTION
The printed edition of The Beauty Book is released annually and is your perfect coffee table staple that covers everything beauty related from appearance medicine and skin therapy through to lifestyle. You will find in depth articles, exclusive Q&A's, tried and tested tips and tricks and much more.
The Care Edition has been designed as a guide to encourage relaxation and reflection with articles written by industry wellness leaders that provide insights and how to's on the notions of care.
An expanded beauty and care focus boasts this season's mindfulness must-haves, self-care tips and skin saviours.