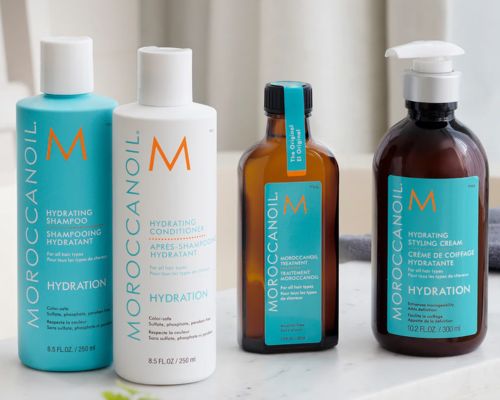 MOROCCANOIL
Moroccanoil is the brand that started the worldwide buzz on Argan oil, revolutionising the beauty industry with oil-infused hair care. The brand's expertise in the creation of formulas that combine the treatment and nourishing properties of Argan oils, along with effective ingredients to create highly performing emulsions, is what sets Moroccanoil apart from other brands.
All products — from cleansing and conditioning to styling and finishing — are oil-infused, offering a unique approach to hair care and styling that not only leaves hair naturally smooth and shiny, but also improves its condition with each use.
To learn more about the range, click here.