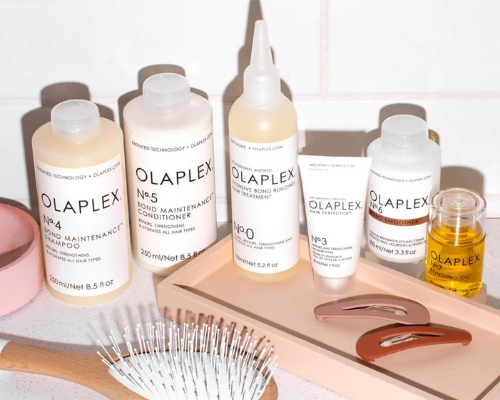 OLAPLEX
Olaplex is the only patented system to noticeably repair extreme damage and turn dry, brittle hair into soft, shiny, and more resilient hair.
OLAPLEX is beneficial for all hair types, and the range is free from sulfates, phthalates, DEA, aldehydes, formaldehyde, gluten, parabens, and safe for all hair. Whether your hair is colour-treated, texture-treated, virgin or anything in between, all hair can become compromised on a daily basis from environmental, lifestyle, or age factors. The structural integrity also known as bonds can become weakened due to these effects. Olaplex assists in both preventing that damage and repairing it, working to rebuild broken bonds from within, protecting and strengthening hair. 
To learn more about the range, click here.