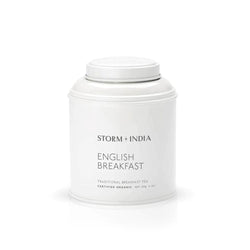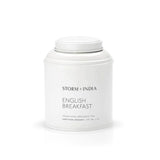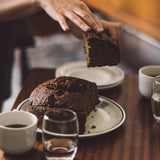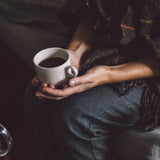 Storm + India English Breakfast Tea (120g Loose Leaf)
We accept:  
DESCRIPTION
Rich in antioxidants and inflammation-reducing properties, this classic breakfast blend is the perfect way to start the day!
The black tea used in our English Breakfast comes from certified organic tea gardens in Assam, India. The Jamguri Tea Estate in the Golaghat district is renowned for tea of the highest quality. The bushes there produce teas with superior flavour and bright liquors. Expert harvesters with nimble hands pick the finest leaves, which are carefully crafted to create the legendary flavour of Assam teas. The robust flavour of our English Breakfast comes from the perfect blend of two full-bodied teas from the Jamguri Tea Estate.
Black tea is rich in polyphenols (a type of antioxidant) which support the reduction of inflammation. Black teas pair perfectly with a little milk and sugar. Make your morning a delicious one.
Certifications: BioGro New Zealand, Certified Organic, FairTrade, Vegan, Plant-based

INGREDIENTS
100% Assam whole leaf (Certified Organic)
Contains Caffeine

DIRECTIONS
SERVE - Straight black or with a splash of milk and organic sugar.
MEASURE - 1 teaspoon per cup
BREWING TEMPERATURE - 100°C
BREWING TIME - 3 minutes