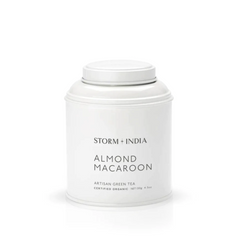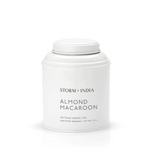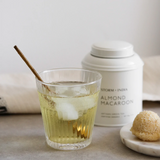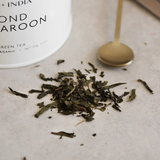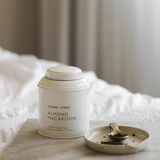 Storm + India Almond Macaroon Tea (130g Loose Leaf)
We accept:  
DESCRIPTION
Japanese Sencha whole green tea leaves are paired with organic coconut slices and almond flavour to create a delicious aromatic tea. This beautiful infusion, rich in flavour and antioxidants, is a great pick-me-up at any time of the day. The calming effect of the green tea helps to give focus and clarity, and the high antioxidant levels in green tea make it your skin's best friend. 
Storm + India modern tea tins were created to keep the organic loose leaf tea fresh and retain its aromatic flavour. The sustainable food grade tea tin has been designed with two lids to protect the tea from light, air and humidity. The tea tins are packed in recycled cardboard boxes printed with plant-based inks. The brand creates a cool design statement on any kitchen bench or workplace shelf. 
DIRECTIONS
Hot: Straight. Boil water and let cool for 3 minutes to 80ºCelsius. Pour 1 cup of cooled, boiled water over 3 grams (1 teaspoon) of tea leaves, infuse for 3 minutes. Remove leaves and serve.
Iced: Infuse 3 grams (1 teaspoon) of tea leaves in 1 cup of filtered cold water for 30 minutes. Remove leaves and serve, adding ice.
Ingredients: Organic Green Tea* Coconut Slices*, Natural Flavour.
*Certified Organic
Certified by BioGro New Zealand. Certified Organic, Vegan, Plant-based.