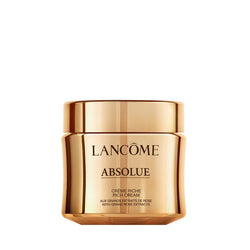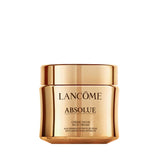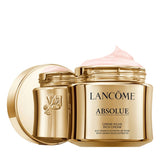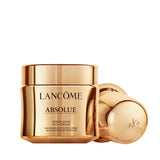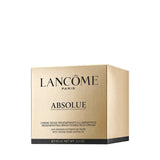 Lancôme Absolue Creme Riche Regenerating Brightening Rich Cream 60ml
We accept:  
DESCRIPTION
Unlock skin's natural radiance with Lancôme Absolue Rich Cream. Infused with Grand Rose Extracts, this rich moisturiser nurtures and soothes dry or sensitive skin and visibly plumps wrinkles and fine lines, while encouraging cell turnover for a refreshed, luminous look. 
What makes the difference:
The Lancôme Absolue collection dates back to 1965 and has stayed number one in our hearts since then, thanks to the revitalising power of the rose ingredient in it. The Absolue Perpetual Rose grows in the Valensole plateau and blooms vividly almost all year round. Millions of rose molecular fractions are encapsulated in the formulation. From thick to thin, its texture softens on the skin, leaving a moisturising and brightening effect. Each day, skin is revitalised with millions of new skin cells. The grand rose extracts in the Absolue formulas are a concentrate of three rose extracts obtained by advanced technology. Because of this, the formula can help revitalise the skin with moisture, firmness and plumpness.  

Absolue visibly transforms your skin day after day:
After 1 day skin feels nurtured and replenished.*

In 1 month, it looks revitalized and healthier.*

Accelerated skin cell renewal is clinically proven.**
*Consumer test, 53 women, 8 weeks.
** Instrumental test.

DESCRIPTION
Use Absolue Rich Cream day and night on a perfectly cleansed face, by applying the formula over your face and neck using your fingertips, in outward motions.
If desiring a thinner texture, try the Soft Cream which is more suitable for less dry skin types.