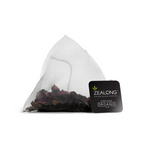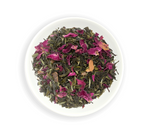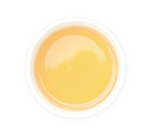 Zealong Lady Gatsby Tea x 15 Tea Bags 35g
We accept:  
DESCRIPTION
An elegant, vibrant green tea blend with the floral notes of rose petal, the woody spice of Manuka, and the lingering sweetness of cinnamon.
Zealong's Lady Gatsby botanical blend brings New Zealand tea together with the finest herbs and spices from around the world. The unique blend of New Zealand Manuka leaf with rose petals and cinnamon also has the added benefit of being an immune booster to promote good health.
Zealong teas are hand-picked by only the top three leaves, are certified organic, and grown in the Waikato region in the North Island of New Zealand. Known for its unique climate and growing conditions, the area is home to Zealong Tea Estate, which is the only commercial tea estate in New Zealand, producing 100% organic award-winning tea. The iconic estate is a world-leading destination for tea, art and hospitality in an unrivaled setting.
Zealong's biodegradable pyramid tea bags are made from all-natural non-GMO cornstarch, which is compostable. That means that you can focus on pure and natural flavours and aromas, without worrying about the use of any plastics.
Tea notes:
| | |
| --- | --- |
| Dry leaf | Thick green leaf with beautiful full red petals, small threads of manuka and chips of cinnamon |
| Liquor | Brews with a blue hue to begin then finishes to a light golden yellow |
| Aroma | Rich red rose, citrus fruits and cinnamon |
| Texture | Some delicate rose astringency |
| Taste | Clean floral to begin, smooth tea herbaceous then slight woody spice to end |

INGREDIENTS
100% New Zealand-grown tea.
Certified by BioGro Non-GMO (New Zealand), BioGro Organic, USDA Organic, EU Organic and FIANZ Halal.
Grown and made in New Zealand. NZ Fernmark certified.
DIRECTIONS
Use just-off-the-boil water. Let the blend brew for three minutes. 
Store in a cool, dry place away from direct sunlight.