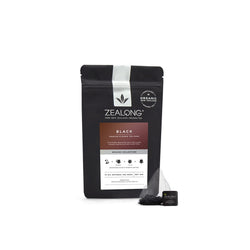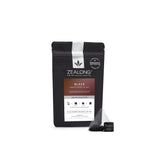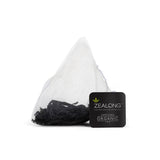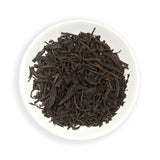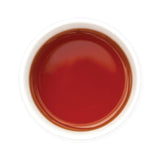 Zealong Black Tea x 15 Tea Bags 35g
We accept:  
DESCRIPTION
Zealong Organic Black tea is a full-bodied, deep-amber liquor with a sweet, honeyed undertone and smooth, silky finish.
Zealong teas are hand-picked by only the top three leaves, are certified organic, and grown in the Waikato region in the North Island of New Zealand. Known for its unique climate and growing conditions, these teas are truly special and have won many international awards.
Zealong's biodegradable pyramid tea bags  are made from all-natural non-GMO cornstarch, which is compostable. They are made from non-GMO, renewable plant sources. If burnt or buried, they are non-harmful and they are 100% food-safe and non-toxic. They are also compostable under the correct conditions. That means that you can focus on pure and natural flavours and aromas, without worrying about the use of any plastics.
Tea notes:
| | |
| --- | --- |
| Dry leaf | Large whole intact leaf |
| Liquor | Rich golden brown |
| Aroma | Woody |
| Texture | Silky smooth |
| Taste | Sweet and honeyed beginning with a smooth and silky finish |

INGREDIENTS
100% New Zealand-grown tea.
Certified by BioGro Non-GMO (New Zealand), BioGro Organic, USDA Organic, EU Organic and FIANZ Halal.
Grown and made in New Zealand. NZ Fernmark certified.

DIRECTIONS
Use just-off-the-boil water. Let the blend brew for three minutes. Do not add milk. 
Store in a cool, dry place away from direct sunlight.