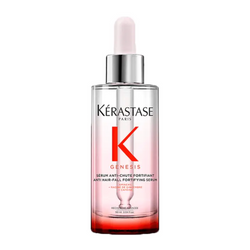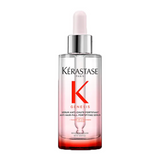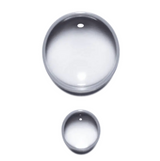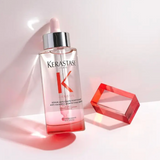 Kérastase Genesis Cure Serum 90ml
We accept:  
DESCRIPTION
A daily anti hair-fall fortifying serum for weakened hair, prone to falling due to breakage. Enriched with a potent combination of Aminexil, Edelweiss Native Cells and Ginger Root, Genesis Cure serum improves hair resistance to minimize hair-fall and maximize beautiful hair. It helps to re-anchor hair follicle more solidly into the scalp while building the optimal environment for future growth. Day after day the serum sooths and reinforces the natural protective barrier of the scalp. The jelly like texture facilitates the application and avoids any running of the product. Hair is stronger and more beautiful with a healthier look.
Re-anchor the fiber to the root*
Helps control hair shedding*
Significant anti hair-fall efficacy after 6 weeks of use*
Significant soothing effect with decrease in total itchiness and discomfort after 3 weeks of use**
Helps preserve the scalp natural protective barrier***
Reinforces scalp***
Helps improve barrier function of scalp***
*Clinical study, 99 people after 6 weeks of use (hair-loss)
** Clinical study, 99 people after 3 weeks of use (soothing)
***Clinical instrumental study

DIRECTIONS
Use once daily in the morning or before going to bed during a 6 week period. Apply 4 doses on dry or towel-dried scalp, section by section. 1 dose = 1 pipette until the mark. Massage gently. Do not rinse. Style as desired.