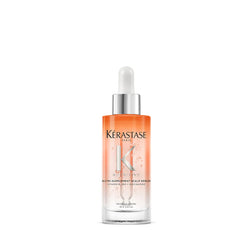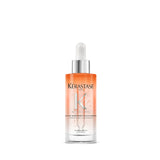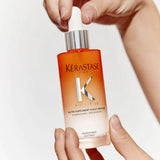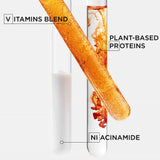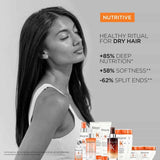 Kerastase Nutritive Nutri-Supplement Scalp Serum 90ml
We accept:  
DESCRIPTION
Nutri-Supplement Scalp Serum by Kérastase is a healthy moisturizing scalp serum for dry scalps. This is Kérastase's ultimate scalp care: a niacinamide serum that provides vitamins to a dry scalp to deeply nourish dry hair & scalp. 
This dry scalp serum has a non-greasy fluid formula that provides vitamins for a deeply nourished scalp. Acting like a nutrient supplement for the scalp, its milky, fast-absorbing texture makes it the best serum for dry scalp.
Up to +23% scalp moisture, immediately after application.
* Bottle made of 20% recycled glass.
*Clinical instrumental test results immediately after application of Nutri-Supplement Scalp Serum
Benefits:
Immediate hydration shot for a dry scalp
Creates a healthier basis for new hair growth
Feeds essential vitamins to a dry scalp
Preservers dry scalp barrier
+23% scalp moisture, immediately after application*
100% agree the product is not greasy on the scalp**
89% were satisfied with the product**
86% said the product nourishes the scalp**

DIRECTIONS
Apply to dry or damp scalp, section by section. 2-4 doses depending on hair thickness. Massage to distribute evenly all over scalp. Leave in. Blow dry or style as desired. Use as often as required.