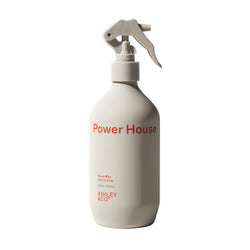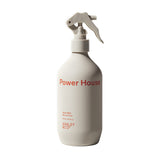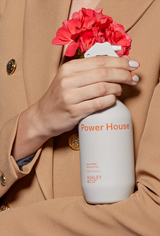 Ashley & Co Power House - Nine to Five Room Mist
We accept:  
Description
Power House's plush blends elevate your home and senses. Mist me, spritz me, anywhere you want me… Big and beautiful, no time is a bad time to power up the scent that surrounds you.
Freshen the home. Freshen the car. Freshen the kid's rooms, the dog's bed and the jacket after a night at the bar. Power House has no limits. Designed for a generous dose and daily use.
Scent Profile: Nine to Five
Taking era inspiration from the days of power suits, big hair and hedonistic scents. Lingering is the unapologetic attitude of Blond Tobacco, cinders of burnt Birch laced with Geranium, Violet Leaves and the humble Tonka Bean.
Geranium
Blond Tobacco
Burnt Birch
Violet Leaves
Tonka Bean
Ingredients
Aqua
Polysorbate 20
Parfum
Phenoxyethanol
Ethylhexylglycerin
Water-based room mist
1000 pumps
500ml
Made in New Zealand