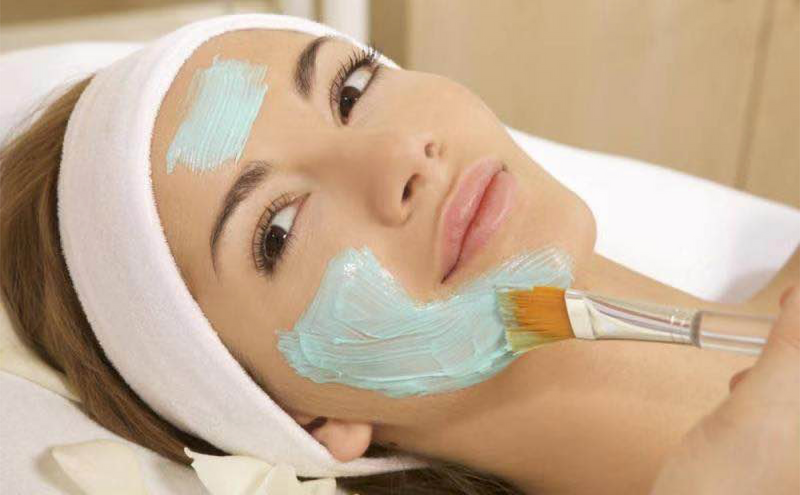 FACIALS
Our facial treatments are designed to address your skin concerns whether that is acne, fine lines, dryness or uneven skintone, or whether you are looking to simply unwind and relax. 
Lissom Signature Facial (80 mins $125)
The ultimate Lissom experience, our signature treatment uses actives tailored to your skin type in order to resurface and balance skin. Facial massage techniques are incorporated to tone, encourage blood flow and stimulate collagen production. Finish with a soothing treatment mask to calm and restore your skin's signature glow.
Hydrate and Regenerate (60 mins $95)
Replenish moisture levels and promote skin strength with this intensely hydrating facial treatment. Includes a plumping massage with botanical oils to nourish, an intensive regeneration double mask to brighten, and LED light therapy to revitalise the complexion.
Calm and Correct (60 mins $95)
A facial treatment to address environmental stressors and combat acne and blemishes. Deep steam cleansing opens up the pores, following which dead skin is exfoliated away and serum infusions are applied. LED light therapy helps to rebalance skin, minimise bacteria and control excess oil. The result is a smoother, fresh complexion.
Deep Skin Detox (80 mins $125)
This thoroughly cleansing facial takes the 'Calm and Correct' one step further using the Aqua Lab machine's skin scrubber function, using advanced antioxidants and actives to treat the skin.
Stop the Clock (90 mins $155)
A high performing treatment that targets and repairs signs of ageing. Skin is revived with firming and contouring massage techniques. Concentrated serums, an eye repair treatment and a double mask are applied, and our rejuvenating LED light therapy treatment energises skin at a cellular level.
Vitamin C Glow Facial (60 mins $155)
This illuminating facial targets the appearance of sunspots, dullness, unevenness and acne scarring for revitalised skin that visibly glows. Antioxidant-rich serums and Arbutin derived from the bearberry plant are combined with a Vitamin C infusion to minimise the appearance of pigmentation, and collagen-boosting LED light and iontophoresis therapy repair the skin.
Express Super Facial (30 mins $70)
For those who are pushed for time, this skin refresher is the perfect solution. Enjoy a power cleanse and exfoliation, facial massage, detoxifying steam, customised botanical treatment and hydration mask which naturally soothes and calms.
Facial Treatment Plans
Select a course of five facials and receive 20% off the total package.
Note: Discount excludes Specialty Facial Treatments.